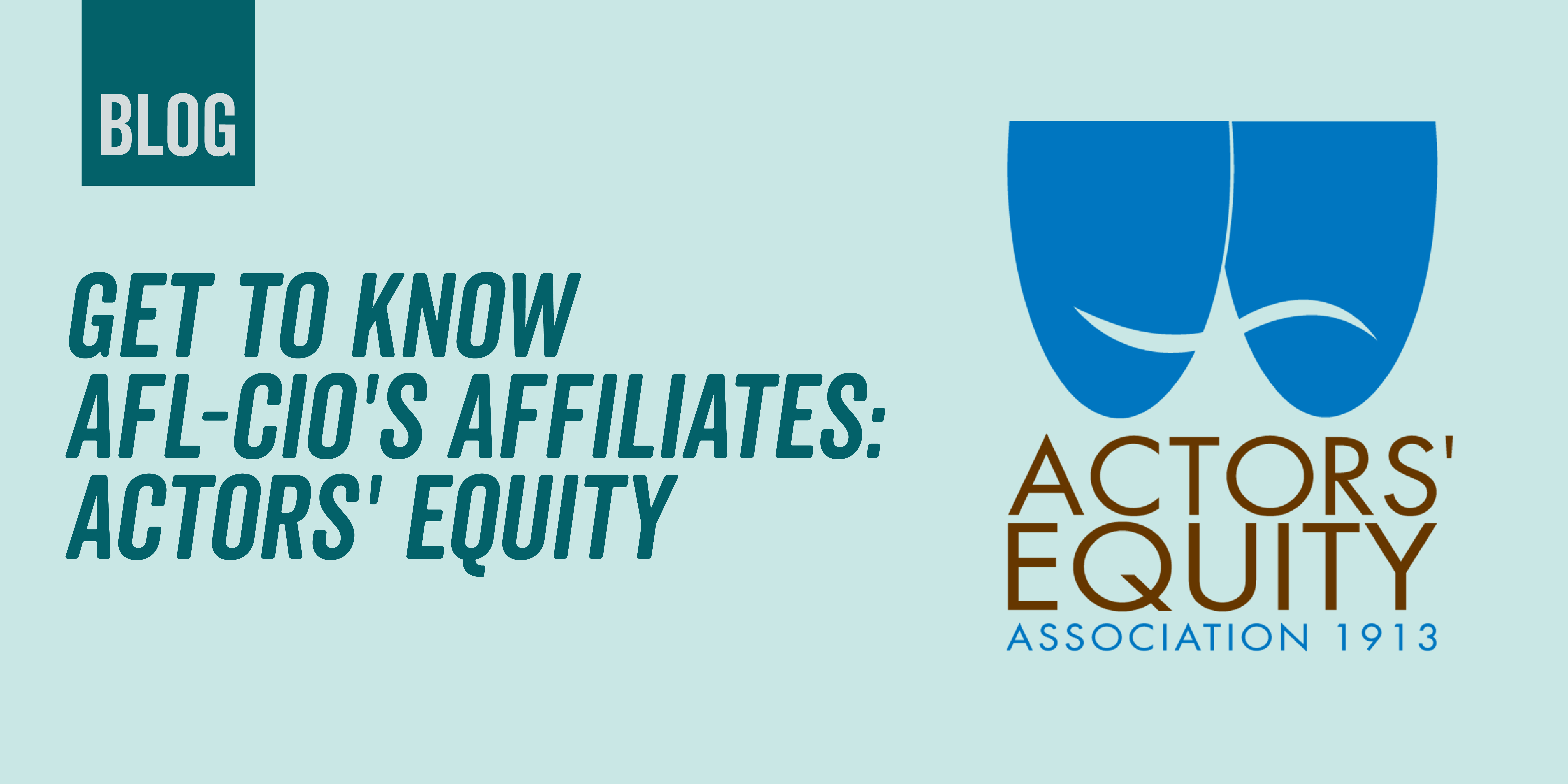 This is the first post in our new series that will take a deeper look at each of our affiliates. The series will run weekly until we've covered all 55 of our affiliates. First up is Actors' Equity (AEA).
Name of Union: Actors' Equity Association
Mission: To foster the art of live theater as an essential component of society. To advance the careers of members through negotiating wages, improving working conditions and providing a wide range of benefits, including health and pension plans.
Current Leadership of Union: The current president of Equity is Kate Shindle. Shindle was elected in 2015 and is the youngest person to ever hold the Equity presidency (and only the third woman). She originally joined in 1999 and was first elected to Equity's national council in 2008 before starting a three-year term as eastern regional vice president the next year. As an actor, she made her Broadway debut in "Jekyll & Hyde" before appearing in "Cabaret," "Legally Blonde" and numerous other shows. She was an associate producer on the Broadway premiere of the Tony-nominated "A Christmas Story: The Musical." Before joining Equity, she earned the title of Miss America in 1998 and used her platform to advocate for HIV prevention and education, work she continued as a member of Equity. She is a board member of the Actors' Equity Foundation, the Actors Fund, Broadway Cares/Equity Fights AIDS and has been a vocal supporter of marriage equality and anti-discrimination laws for the LGBTQ community. Mary McColl currently serves as the executive director for Equity.
More ...